RCOS 100mm Series - Fixed Instruments Adapter (FIA-100mm)...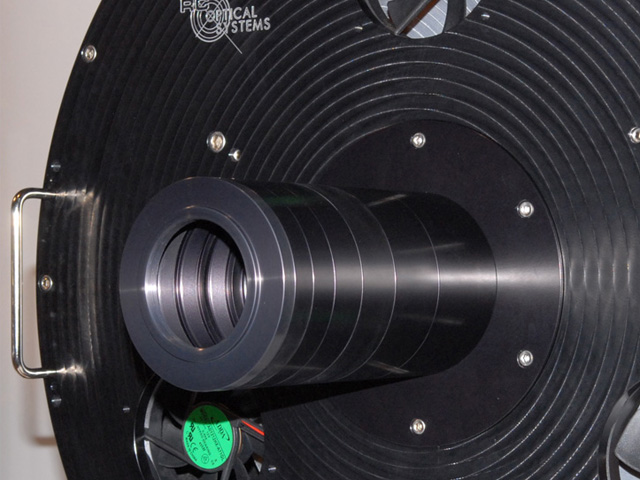 Shown here on an RCOS 20 inch Carbon Truss Ritchey-Chrétien.
The RCOS 100mm Series FIA spacers were designed for the 20RC but can be used on any size RCOS telescopes with the appropriate mounting plate. Threads are 4.0625" x 24TPI and fits into the 100mm PIR with a 4.5 O.D. and 3.75 I.D. clear aperture. Each spacer has internal knife edge light stops to reduce or eliminate stray light.
Current lengths available as of November 2011:

0.625 inches.
0.750 inches.
1.00 inches.
1.25 inches.
1.75 inches.
2.50 inches.
RCOS 100mm Series Fixed Instruments Adapter (FIA 100mm) - $125 each